Welded tubes for a variety of applications
Our welded tubes can be used for a wide range of applications in gardening, scaffolding, healthcare equipment, household fixtures, DIY products, outdoor furniture, sport and leisure equipment, ladders, heat exchangers and many more.
Our tubes are made in a variety of alloys and temper within the 3000 and 5000 series.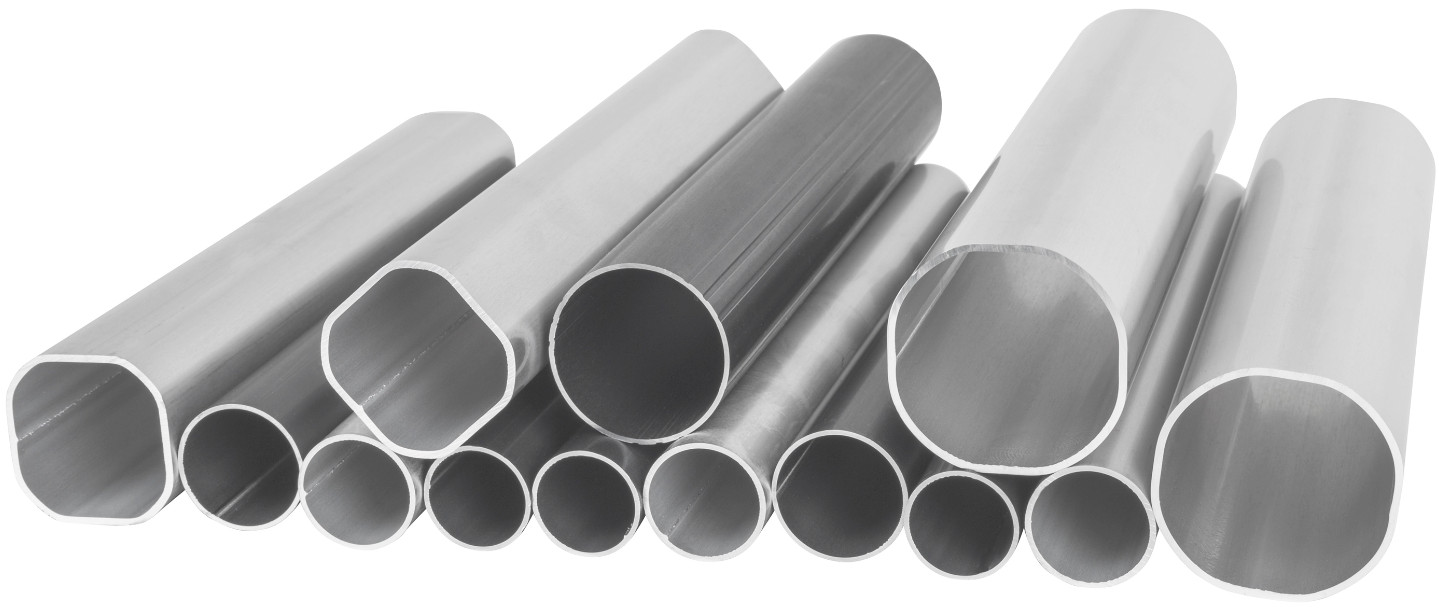 Case studies
Bended parts: Higher production output - lower production cost
Probably you experienced that tube bending requires calibration afterwards, which lowers your production output, and increases your production cost. When using bendable HF welded aluminium tubes, post calibration can be avoided, which makes it possible to further automate your production, leading to shorter production cycles and lower production costs.
As we offer 5xxx series alloys, our tubes are no subject to age hardening, a bending quality remains bendable even after months of storage.
Example: bended handlebars, components for furniture, gardening equipment, ...
Tight tolerances combined with strong thin wall tubes offer design freedom and weight reduction
As we use rolled strip material to produce our tubes, the wall thickness is uniform all over the circumference of the tube/profile. Combined with the calibration during the process, we offer tight tolerances on the outside and the inside of the tube, making the tube ideal for telescopic designs.
The tight tolerances also offer consistency during automatic processing of the tubes, which increases your production output.
As we can coldroll the strip to any thickness between 0,65 and 3 mm, we can offer a specific thickness, according to your needs.
Example: telescopic poles, conveyor rollers, …
Welded aluminium tubes for roller conveyors: Thin walled and perfectly round aluminium tubes
Welded aluminium tubes provide an alternative solution to conventional material used for roller conveyors and offer many advantages.
While welded tubes made from 5xxx aluminium alloys offer a higher strength compared to PVC tubes. They also stay lower on the inertia and weight compared to rollers made from steel.
Depending on the application, the tube diameters used for aluminium gravity rollers are between 18 and 40 mm, with a wall thickness between 0,65 and 2 mm.
The wide range of outer diameters available, combined with the suitable thickness allow you to create improved conveyor designs or to upgrade existing conveyor systems
HF welded alloy 5052 tubes for MED desalination plants
Remi Claeys has been supplying high frequency welded 5052-alloy aluminium tubes to the desalination industry since more than 40 years. Many MED desalination plants all over the world are equipped with HF welded aluminium tubes in alloy 5052, providing high quality drinking water or high purity process water.
With the ongoing development of technologies for water desalination and thermal energy conversion, there is a renewed interest in using HF welded 5052 aluminium tubes for the production of tube-shell heat exchangers. HF welded aluminium tubes offer excellent dimensional tolerances and an optimal heat exchange performance combined with a lower capital investment, compared with other tube materials.
more information?
In case you would like to receive more info on our products, or in case you would like to discuss your project with us, please contact us via mail : info@remiclaeys.com